There is no excuse now not to find Pawpaws. Locally they are blooming, as they say, in profusion. Look for any shrub around your height or shorter with large, cream-colored blossoms that remind  you of Magnolias. This time of year just look in fields especially pastures. Pawpaws often go unnoticed until now. You will see scattered short shrubs with whitish blossoms, even when you drive by a 60 mph. They are very easy to see. Start looking in fields now and along livestock fences. Locate Pawpaws now then return in two to three months for the ripe fruit. To read more about Pawpaws go here.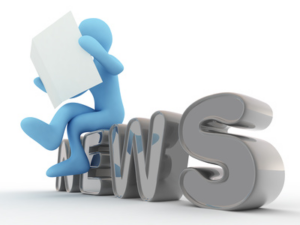 The future of the newsletter. This newsletter is issue 251. The decision has to be made whether to continue 1) writing the weekly newsletter and 2) if so how to distribute it. This newsletter started out seven years ago as a monthly missive and I maintained the mailing list. That was troublesome because if one address was wrong — back then — the entire mailing was returned as undeliverable. Thus thousands of emails had to be sent in batches of 25 so bad  or undeliverable addresses could be removed. Then the newsletter went weekly and by year two a professional mailer was added. That was free at first based on the number of subscribers.  With the subscription now approaching 10,000 the emailing costs have gone up. Interestingly as the subscribers continues to grow the readership stays steady. Some folks read every issue some subscribers have never read one issue in five years though it still costs something to email the newsletter to them. A second option is to continue to write the newsletter — 50 or so issues a year — but publish them to Facebook, thus eliminating the mailing cost but at the same time becoming dependent on Facebook. Or perhaps going independent again and doing my own mailing. I also do not know how many people look at the foraging class schedule in the newsletter vs the website. All possibilities are under consideration including just stopping the newsletter. If you have any thought you can send them to GreenDeane@gmail.com. And what would I do with the freed time? Try to make a dent in the hundreds of private lesson requests I have. I almost need an appointment secretary.
Revisiting the Willow: In February this newsletter mentioned issues about medicinal uses of the Willow, a difficult topic as the writer is neither an herbalist nor a chemist. The Willow, of which we have some eight local species, is a plant of interesting chemical composition. It has been used for some 6,000 years to ease pain and inflammation. Further study shows unlike aspirin Willow does not "thin" the blood. The anti-clotting aspects of aspirin is cause by acetic acid which is part of modern aspirin production, but not natural Willow bark or leaves.   Conversely Willow can have a role to play in Reye's Syndrome which was so rare — one in a million children with a viral infection — it was probably never noticed until similar modern aspirin was created. I also have a sneaking suspicion there is also a genetic connection between Reye's in children and nightshade intolerance in adults, all because of salicylic acid. All of that is worthy of a PhD dissertation itself. But as foragers one question needing an answer is why is Willow bark known as a famine food?
In fact, Willow bark as a famine food was part of the infamous case of cannibal Alfred Packer in the 1880's. But the point is there is very little energy in Willow bark, and because of salicin it is exceptionally bitter… and therein perhaps lies an answer. Upon digestion salicin becomes salicylic acid. It has many properties among them is to increase metabolism by up-regulating the use of lipids in the body (which is the connection to Reye's.) Salicylic acid tells the liver to burn fat, use triglycerides, LDLs even cholesterol. It creates an energy boost meaning "get out there and find some real food."  You can read about Willows here. My PhD on Willow bark will be published later… far later…
Foraging Classes: Except for hurricanes foraging classes usually are held as scheduled. We're hungry when we are cold and wet so foraging classes are held when it is wet, when it is cold, and when it's hot.
Sunday, April 9th, Wickham Park: 2500 Parkway Drive, Melbourne, FL 32935-2335. 9 a.m. Meet at the "dog park" inside the park (turn right after entrance, go 1/4 mile, dog run on right, parking at run or on previous left.)
Saturday, April 15th, Colby-Alderman Park: 1099 Massachusetts Street, Cassadaga. Fla. 32706. 9 a.m.
Sunday, April 23rd, Florida State College, south campus, 11901 Beach Blvd., Jacksonville, 32246. 9 a.m. We will meet at building "D" next to the administration parking lot.
Saturday, April 29th, Bayshore Live Oak Park, Bayshore Drive. Port Charlotte. 9 a.m. Meet at the parking lot at the intersection of Bayshore Road and Ganyard Street.
To read more about the foraging classes go here. 
Want to identify a plant? Looking for a foraging reference? Do you have a UFO, an Unidentified Flowering Object you want identified? On the Green Deane Forum we chat about foraging all year. And it's not just about warm-weather plants or just North American flora. Many nations around the world share common weeds so there's a lot to talk about. There's also more than weeds. The reference section has information for foraging around the world. There are also articles on food preservation, and forgotten skills from making bows to fermenting food. You can join the forum by clicking on the button on the upper right hand side of this page.
Spring orders have started their annual  increase. All of Green Dane's videos available for free on You Tube. They do have ads on them so every time you watch a Green Deane video I get a quarter of one cent. Four views, one cent. Not exactly a large money-maker but it helps pays for this newsletter. If you want to see the videos without ads and some in slightly better quality you can order the DVD set. It is nine DVDs with 15 videos on each.  Many people want their own copy of the videos or they have a slow service and its easier to order then to watch them on-line. They make a good gift for that forager you know. Individual DVDs can also be ordered. You can order them by clicking on the button on the top right of this page or you can go here.
Eat The Weeds Time Capsule 26 March 2012
Let's say you were going to take a test. And you knew out of 100 possible questions only seven questions were going to be asked and only those seven. Which would you study for, the 93 questions that will not be asked or the seven that will be asked? One would expect you to study the seven questions you know are going to be asked. It is no different when learning edible wild plants. About 93 percent of the plants are not edible. Around seven percent are (generous estimates say 10% but it varies with geography.) Which should you study if you are interested in edible wild plants? Mostly the seven percent that are edible or the 93 percent that are not? Most folks interested in edible wild plants go about it backwards. They don't go looking for a known edibles but wonder what an unknown plant is. Then they ask someone to identify it. More than nine times out of ten it is not edible. Looking for known edibles is far more productive. But if you still have a plant you want identified, post it on the Green Deane Forum. We have a board dedicated to just identifying plants, which is also the most popular board. Not two-months old we are approach 3,000 posts and 300 members from around the nation and the world.
This is issue 251
If you would like to donate to Eat The Weeds please click here.