It's Valentines Day this weekend so if you live where Silverthorns grow now is the time to find them and start harvesting. Even into cooler areas of The South you should be able to find Valentine-colored Silverthorns fruit, even if you have some unexpected snow on the ground. It is also easy to remember the time of year this shrub fruits.
Producing fruit in the cooler time of year is a little unusual but that is exactly what the Silverthorn does.  The species is also easy to identify. It's a shrub or trimmed hedge that has waxy dark green leaves that are silver on the back with rusty freckles.  The fruit looks like a red tapered jelly bean with gold and or silver speckles.  Look for them hiding in the branches. The fruit will be bitter and sour until ripe but once ripe are sweet and delicious. They also make good wine and jelly.  The seed, once shelled, is on the bitter side but has omega 3 fatty acids. Often used in landscaping, such as along golf courses, Silverthorns have escaped cultivation and can be found in the wild. You can read more about them here.
We have eight or so species of Plantagos locally. They are mostly seasonal and in season now is the Dwarf Plantain, or Plantago virginicum. As one might expect by the name it is on the small side, has hairy leaves, and a few teeth on the leaf margin. Like other plantagos if you pull the stem apart you will find threads. (The Oak Leaf Fleabane also has stem threads so don't confuse the two. The Oak Leaf Fleabane resembles a northern oak leaf and has an aster blossom.) All Plantagos have a similar growth pattern: A basal rosette of leaves then a single flower spike with a tuff of non-colorful blossoms on the end. The leaves are edible raw when young then boiled as they get bitter and fibrous with age.
One of the most common Plantagos in North America is P. major, from Eurasia. Native Americans noticed it quickly and called it White Man's Foot because it showed up everywhere the Europeans went.  As one might expect it is found in population area, city parks, and some agricultural areas. You can also find it along woods roads where tires have dropped seeds picked up elsewhere (while we don't think about it vehicle tires are a major means of seed distribution.) We also have a native Plantago that resembles P. major called P. rugelii. It differs from P. major in that the base of the leaf stem is purple. Fortunately all plantagos have the shame basic shape and growth pattern and all are edible when young. Later when they are older and more astringent they can be used medicinally. You can read about Plantagos here.
Foraging Classes:
Sunday, Feb. 14, 9 a.m. Due to recent changes by Mead Garden this class will no longer be held there. And because of this short notice the location for this class on this date will be temporarily changed to the same as for the Urban Crawl. We will meet at meet in front of Panera's, north end, 329 N. Park Avenue, Winter Park. Free parking in the parking garage, levels four and five behind Panera's. The Urban Crawl is designed to help you identify edibles found in a city environment. We will see edible natives, imports, ornamentals, and neglected landscaping. We'll also discuss issues with foraging in an urban area.
Sunday, March 6th, Florida State College, south campus, 11901 Beach Blvd., Jacksonville, 9 a.m.
Sunday, March 13th, 9 a.m, Due to changes by Mead Garden this class will no longer be held there. A new location for the class in Orlando area will be posted soon.
Saturday, March 19, Colby-Alderman Park: 1099 Massachusetts Street, Cassadaga, 9 a.m.
Saturday, March 26th, Dreher Park, 1200 Southern Blvd., West Palm Beach, 9 a.m.
Sunday, April 3rd, John Chestnut County Park: 2200 East Lake Road, Palm Harbor, FL, 9 a.m.
Sunday, April 10th, Wekiva State Park, 1800 Wekiwa Circle, Apopka, Florida 32712. 9 a.m.
Sunday, April 17th, Bayshore Live Oak Park, 2200 East Lake Road, Port Charlotte, FL. 9 a.m.
Sunday, April 24th, Wickham Park: 2500 Parkway Drive, Melbourne, FL 9 a.m.
For more information about classes go here. 
If you haven't already you should register for and plan to attend the fifth annual Florida Herbal Conference in Lake Wales. You can even take a side trip and see the famous Bok Tower and Gardens. Organized by Emily Ruff, she has an all-star herbal cast lined up to teach and present. Speakers this year include world-renowned mushroom expert Paul Stamets and herbalist Kathleen Maier, director of Sacred Plant Traditions in Charlottesville, Virginia. Even yours truly will be there for his fifth year teaching wild edibles. Workshops focus on bioregional, earth-centered herbalism, with topics including clinical herbalism, herbal crafts, herbal tradition and history, medicine making, plant identification walks and many hands-on demonstrations. The weekend also includes a marketplace of herbal vendors, musical activities each evening, fun herbal activities during free time, guided movement activities throughout the weekend, a powerful fire circle, and regional mixers. You need to be there. For more information click here.
All of Green Deane's videos are available for free on You Tube. They do have ads on them so every time you watch a Green Deane video I get a quarter of one cent. Four views, one cent. Not exactly a large money-maker but it helps pays for the newsletter. If you want to see the videos without ads and some in lightly better quality you can order the DVD set. It is nine DVDs with 15 videos on each. Many people want their own copy of the videos or they have a slow service and its easier to order then to watch them on-line. They make a good gift for that forager you know. Individual videos can also be ordered. You can order them by clicking on the button on the top right of this page or you can go here. 
Many of you have taken the advantage of getting some nearly free mustards seeds from me. As some of you know I am also a gardener. I ordered a few mustard seeds. Somewhere between the ordering and the shipping I ended up with a pound of Osaka Purple Mustard seeds. I have thousands of mustard seeds when I wanted about 30. Thus I have been giving them away in classes and the mail so they will not go to waste. If you want some to grow send me a self-addressed stamped envelope and I will send you some seeds. They will be affixed to tape in a coin envelope so to not exceed a first-class envelope in weight and thickness. The seeds rub off the tape easily. Mail the SASE to Green Deane, POB 941793, Maitland FL. 32794.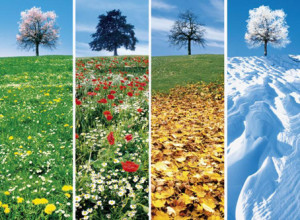 Seasonal Foraging: If you belong to the Green Deane Forum (the button to join the forum is on the right hand side of this page.) We talk about foraging all the time and you would have read this post:
"I've always liked the idea of seasonal foraging but I wrestled a long time with how one translates that into health benefits. After all seasonal eating in Iceland is different from seasonal eating in Brazil. Complicating that are humans with a wide variety genetic differences. It took me a long time to wend a way through that. Here are, I think, some possible reasons why seasonal eating can be good for one's health regardless of where you live.
Eating seasonally means cycling through a series of plants with different anti-oxidants, cycling through a series of plants that induce hormesis differently, cycling though various animals with different qualities of fat and protein. It is also cycling though a variety of soluble and insoluble fiber that feeds a variety of bacteria in our gut. It's the variety that is key. Variety is our natural diet.
Eating the same food nearly all the time does not induce hormesis (which is a small amount of toxin that makes the body stronger such as resveratol.) Eating the same foods all the time reduces the variety of antioxidants, reduces the variety of fiber for the gut, and with modern foods, exposes us to constant antibiotics, xeno hormones, and other user unfriendly chemicals. (And even if the antibiotics are "dead" their physical shape can still influence gut bacteria.)
So while wild foods present different textures, flavors, antioxidants, flavonoids and polyphenols, et cetera, their main contribution to our health is their seasonality which is expressed through variety. And before modern transportation even with agriculture people ate seasonally. Our ancestors ate real food, and their diet cycle through various plants over the year. Now we eat fake food a lot of the and real food a minority of the time. Eating a banana every day is modern eating and represents why part of our diet is bad even when in theory wholesome. We also eat combinations of food not found in nature, such as sugar and fat together in significant amounts (this is why various foods are delicious because they combine flavors found separately in nature.)
Wild food represents not only another source of nutriments — usually not controlled by government or altered by said — but also a variety that is in concert with our nature. That should complement our health rather than detract from it."
This is weekly issue 195.
If you would like to donate to Eat The Weeds please click here.