Which tree has more life, the Mulberry or the Moringa? The latter will easily grow ten feet a year. But the mulberry refuses to die. One year I trimmed my Red Mulberry tree and used the stripped five-foot branches to prop up drooping branches on my nectarine tree. Undeterred the propping Mulberry branches took root and sprouted. So I potted them and gave them away. One still lives in a nearby town. As for the Moringa, it reseeded itself and I eventually had to coppice them to keep them in check. One odd thing about Moringa wood is that it is very fragile. You can easily break large branches by hand.
Mulberries set fruit quickly and have a short season. From green to gone can be as short as six weeks. The fruit look like a long blackberry but sweeter (if ripe.) I know someone who tried eating young green fruit and raw leaves and said they had a mild mild-altering effect but also upset the stomach. Young leaves, however,  can be cooked and eaten without and mind or gastric upset. There are various species and cultivars of mulberries and they all have edible ripe fruit. However, general opinions agree that the darker the fruit when ripe the better it tastes. In many areas there are "white" mulberries which really have pink fruit. They were wildly planted to provide basic material for the silk industry (silk worms eat mulberry leaves.) Cooked silk worms are edible but do not have a pleasing taste. You can read more about Mulberries here.
Also nearing fruit is the Paper Mulberry. For many years it was in the same genus as the other mulberries but was farmed out on it's own. Oddly it is closely related to the Jackfruit, a resemblance that can be seen in the unripe fruit center that looks a small Jackfruit about the size as a large marble. As the name implies the bark of the species was used for thousands of years to make paper and also clothes. It, too, has young leaves that are edible cooked but, like Kudzu, they have a fuzzy texture issue that cooking does not moderate. The core of the mulberry fruit grows a covering of hair that eventually makes the fruit look like a small orange pompom. That's the part that is edible. Another sidelight of the Paper Mulberry is that its native habitat is a temperate forest. Apparently if it doesn't get enough chill hours it doesn't fruit, particularly here in sub-temperate Florida. Indeed, I have never found any Paper Mulberry fruit in the greater Orlando area. It does fruit in Ocala and further north. I have had reports of it fruiting south of mid-state but I have not seen good evidence of said. You can read about the Paper Mulberry here.
Surinam Cherries, which are not really cherries, can have a wide fruiting period. So far this season I have found shrubs with tiny green fruit to a large tree-shaped specimen already dropping ripe fruit. I think the latter has jumped the season significantly. Two weeks ago in South Florida some Surinams hadn't even blossomed yet. (On that end of the state they have two kinds, black fruited and deep red fruited.) Surinam Cherries taste awful until totally ripe. Even then many folks do not like the flavor. Your pallet will either say this is food or this is not. No in betweens. Seriously. You either eat them again or never again. But if you are going to eat them make sure they are very ripe. In the black/dark purple variety they are indeed black when totally ripe. With the red-fruiting variety you want a deep fire-truck red (with blue tones) not an orange Ferrari red. For you locals the early-fruiting tree is on
the West Orange Bike trail about a quarter mile east of the Killarney Station north side just east the small hill crest. (It's a good-sized tree and last year lost many pounds of fruit to an strong thunderstorm.) To read more about Surinam Cherries go here.
Where do you forage? It's a question I am asked often and I will provide link to a newsletter three years ago where I explore the topic. The question I was asked this week was more in relation to cities. I am not opposed to foraging downtown and actually hold an annual foraging class in a downtown. It only requires a little more attention to detail. The only significant problem with "reclaimed" water is that it is higher in nitrates. They plants grow better. As more plants — other than perhaps the Palmer Amaranth — don't sequester nitrates plants watered with reclaimed water don't bother me. Plants in planters don't bother me if they are maintain. Removing weeds can remove unwanted chemicals. Watered beds above the drainage line of the street or parking lot are usually okay. It is lower areas where run off collects that I do avoid. Here is the link.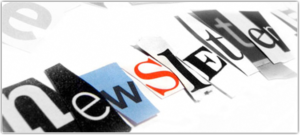 As for the newsletter… it will continue and I want to thank you all for the feedback. There were several themes. One was the issue of Facebook. A lot of readers don't have Facebook, and many don't trust Facebook to be a reliable medium of delivery. They pointed out that a Facebook page can be taken down for a variety of reasons that can be capricious. Others also suggest other means of mailing and managing the subscriptions. I will sort it out in time. The other need is to have the EatTheWeeds website rebuilt and take on a new look and features. The basic Word Press programming is growing old and slow and presenting problems. The Internet might not be alive but it is always growing and changing.
Foraging Classes: Except for hurricanes foraging classes usually are held as scheduled. We're hungry when we are cold and wet so foraging classes are held when it is wet, when it is cold, and when it's hot.
Saturday, April 15th, Colby-Alderman Park: 1099 Massachusetts Street, Cassadaga. Fla. 32706. 9 a.m. This is a nice small park that oddly rarely attracts a large class.
Sunday, April 23rd, Florida State College, south campus, 11901 Beach Blvd., Jacksonville, 32246. 9 a.m. We will meet at building "D" next to the administration parking lot. This class will have several herbalist attending.
Saturday, April 29th, Bayshore Live Oak Park, Bayshore Drive. Port Charlotte. 9 a.m. Meet at the parking lot at the intersection of Bayshore Road and Ganyard Street.
To read more about the foraging classes go here. 
Want to identify a plant? Looking for a foraging reference? Do you have a UFO, an Unidentified Flowering Object you want identified? On the Green Deane Forum we chat about foraging all year. And it's not just about warm-weather plants or just North American flora. Many nations around the world share common weeds so there's a lot to talk about. There's also more than weeds. The reference section has information for foraging around the world. There are also articles on food preservation, and forgotten skills from making bows to fermenting food. One special section is "From the Frightening Mail Bag" where we learn from people's mistakes. You can join the forum by clicking on the button on the upper right hand side of this page.
Spring orders have started their annual  increase. All of Green Dane's videos available for free on You Tube. They do have ads on them so every time you watch a Green Deane video I get a quarter of one cent. Four views, one cent. Not exactly a large money-maker but it helps pays for this newsletter. If you want to see the videos without ads and some in slightly better quality you can order the DVD set. It is nine DVDs with 15 videos on each.  Many people want their own copy of the videos or they have a slow service and its easier to order then to watch them on-line. They make a good gift for that forager you know. Individual DVDs can also be ordered. You can order them by clicking on the button on the top right of this page or you can go here.
This is issue 252
If you would like to donate to Eat The Weeds please click here.